Southern California Gun - Our Products
We offer a full line of new and used firearms, ammunition, and shooting accessories from an array of manufacturers, including Ruger, Smith & Wesson, Glock, Springfield Armory, Beretta, Colt and many others. In fact, we have one of the largest gun inventories in San Diego County!
Firearms - Guns and Rifles
Expand the links below to locate the firearm you desire. We have many of these in stock or can place a special order for items not in our current inventory
We Buy & Sell Used Guns
We will buy your used firearm and pay you that day.
We buy all types of used guns. Wanna sell your gun? Give us a call. Have unique or collectible firearm? We offer a consignment option which will maximize your return. SoCal Gun is your conduit to reaching thousands of collectors and buyers in the gun industry.
Ammunition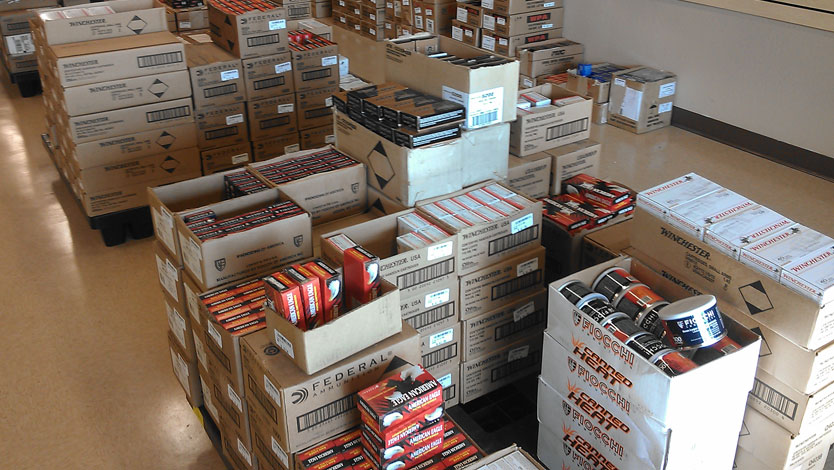 We've got a massive selection of ammunition to choose from. Need 5.56/.223 GOT IT! Need 9mm, .40 S&W or .45 ACP... Got it as well! Our shelves are stocked and we have overflow on our showroom floor. Stop by and get set up with all your ammo needs!
We currently have LOTS of 5.56 / .223 ammo in stock!!!
Manufacturers
Ammo Sale!
Summit Ammunition
9MM 115grain FMJ
ON SALE $14.00 / 50rd box!
Scopes / Optics / Accessories
ON SALE! EOTech Holographic Weapon Sights
Model EXPS2-0
The EXPS2 provides an unparralled targeting experience.
Reg. $515.00
NOW: $495.00!
Model EXPS3-0
The EXPS3-0 holographic weapon sight is night vision compatible.
Reg. $615.00
NOW: $585.00!
Model HHS II
The Holographic Hybrid Sight II (HHS II) has an EXPS2-2 with a G33.STS magnifier.
Reg. $975.00
NOW: $915.00!
We have a huge amount of accessories for your shooting needs. Come by and check us out.
Scopes
Binoculars
Range Bags
Snap Caps
Gun Cases
Stun Guns
Ammo Cans
Cleaning Kits
Holsters
Hearing protection
Gun locks and storage
AND MUCH MORE!
We now have full size Cannon gun safes in our showroom!